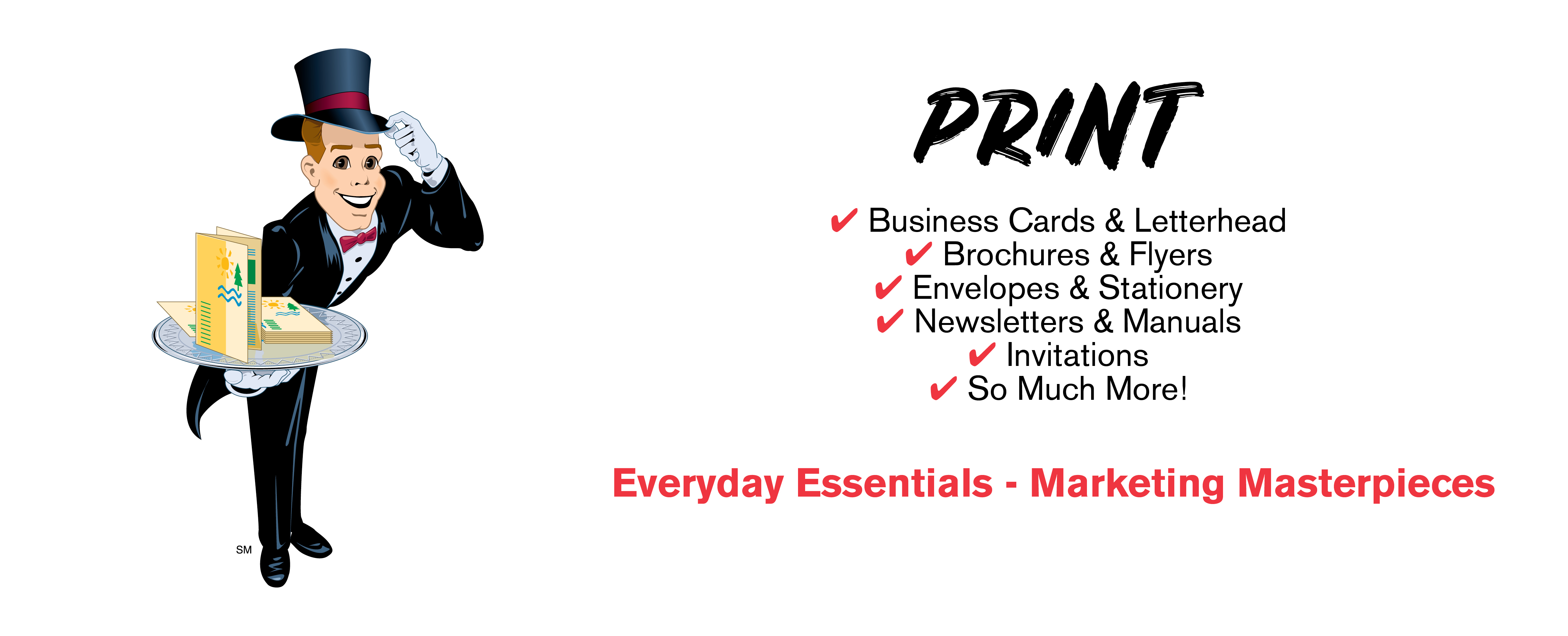 More than just ink on paper.
Since 1983 we've been the go-to print provider for hundreds of companies. In fact, there's a saying around town: "Just Call NWPC, they'll take care of it." We have earned that trust not only through our high-quality products but also through the strong relationships we build with our clients.
Because, in the end, your project can only be deemed successful if it gets results, and results only come from a deep understanding of each customer's business and unique goals.
---
Our Printing Comes in Two Categories
Everyday Essentials
The Unsung Heroes of Running a Business
These print materials make up the basis of your operations. Used internally and externally they are involved in the day-to-day operations of your company.
Examples
- Business Cards
- Forms
- Letterhead & Envelopes
- Appointment Cards
---
Marketing Masterpieces

Big, Bold, Beautiful Pieces
When it comes to custom marketing materials, NWPC has you covered. 
For over 30 years we have provided our clients with hand-tailored materials for every occasion. Our design team will work with you to evaluate your needs and develop works-of-art that represent your business and impress your customers. 
The possibilities are endless, and the sky is the limit when you choose NWPC for your custom marketing materials. 
Our Specialties
- Custom Brochures
- Presentation Folders
- Direct-Mail Pieces
- Procedure Manuals
- Signs & Banners
- Campaign Materials
- Promotional Products
---
Taking Care of Your Key Players
There are many important factors that help keep your business running smoothly. State-of-the art machinery, skilled employees, and experienced management are at the forefront of the tools you utilize to be successful. One of the most important, and often overlooked, factor of your success is the quality & image of your printed materials. 
A few questions to ask yourself:
Do our business cards, letterheads, and marketing materials look professional? 
Is our image consistent between our print materials, website, and digital media?
Is our supplier reliable in providing us these materials?
We believe in being the most consistent and most reliable supplier out there. With National Wholesale Printing you will receive high-quality products that you will be proud to hand out or mail to clients. Whether it is a direct-mail piece, a business card, or a brochure we will ensure that you have the best of the best when it comes to the print materials that help the success of your business.